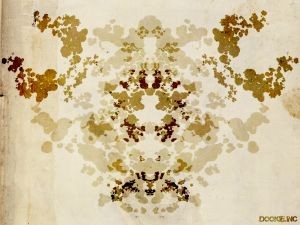 1-Pre-employment Testing and Personality Assessment
Enhance your candidate selection process by incorporating personality assessment with the Minnesota Multiphasic Personality Inventory (MMPI), the Wechsler Adult Intelligence Scale (WAIS) and the Jung Typology Profile for Workplace (JTPW). This will help you select the best fit and retain top talent.
The fit between prospective employee and job requirements, management, existing team and organization as a whole, to a large extent defines the success and productivity of the new hire and the organization overall.
Moreover, a better understanding of a candidate's personality traits, motivation factors, work behavior and preferred activities allows managers to establish a higher level of job satisfaction and motivation among prospective employees as well as a career path.
2- Staff Development and Personality Assessment
In the workplace, it is common to encounter a mix of different personalities, viewpoints, past experiences, expectations, communication issues and conflicts. How can you get such different people to work as an effective team? How do you improve communication? How can you resolve and prevent conflicts? How can you help employees succeed in today's fast-paced environment? How do you establish an effective work environment? How do you increase workplace productivity and job satisfaction? How do you motivate employees and become a better leader? These are just some examples of the workplace issues that can be effectively addressed once you are equipped with the results of the personality assessment of your employees and the base of it is an understanding of your employees' personality types and their natural behavioral preferences and gifts go to this website.
You and your company can use JTPW, WAIS and MMPI for:
Helping your employees understand and leverage their natural gifts
Improving teamwork, performance and job satisfaction
Conflict management
Assessing employees' potentials and optimizing their job responsibilities accordingly
Assessing the tendency for, and developing and optimizing the use of, leadership skills of your staff
Improving supervisor-subordinate and peer-to-peer working relationship
Evaluation of candidates for promotion
3- Leadership Development and Personality Assessment
Understanding one's own personality is one of the key factors to successful leadership. A leader is most effective when his or her strongest personal traits are engaged. Certain personal qualities are crucial for successful leadership and if they are not developed enough, they can be improved. WAIS and MMPI assessment helps individuals understand how to develop themselves as leaders, discover the best ways of working with others, and manage conflicts. The ultimate benefit to an individual completing the assessment is that he or she learns how to develop and realize their leadership potential in effective and rapid way.
Some of the areas where personality assessments can be effectively applied include:
Career development
Personal strengths
Leadership styles
Communication skills
Conflict management
Life coaching
Executive coaching
Stress management
Self-management
Job satisfaction
Career choices
Job and career change